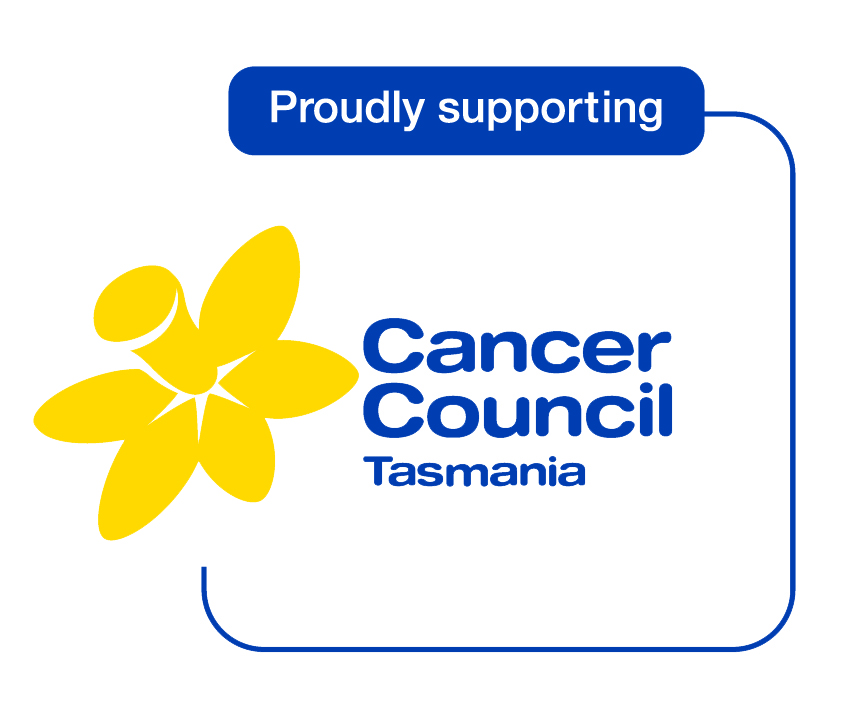 where your money goes
Cancer Council Tasmania is a non for profit, independent organisation working to minimise the incidence and impact of cancer on all Tasmanians. It is estimated that 1 in 2 Tasmanians will be diagnosed with cancer by age 85. To reduce that incidence, and the impact of cancer in our local community, Cancer Council Tasmania:
• Provide high quality support services for people with cancer, their families, carers and friends;

• Invest in cancer prevention programs that educate the community about lifestyle factors that can decrease the risk of cancer;

• Fund local cancer-related research projects; and

• Provide a respected voice for the needs of people affected by cancer.
Our work could not be achieved without the generosity of the Tasmanian community and the support of our dedicated volunteers.

Over 90% funded by public donations, fundraising activities underpin our support services, prevention programs and cancer research funding.

All money that is raised and donated to our organisation stays in Tasmania to directly assist our local community.
For further information visit http://www.cancertas.org.au